A time to say thank you to all the amazing volunteers here in North Yorkshire
1 June 2022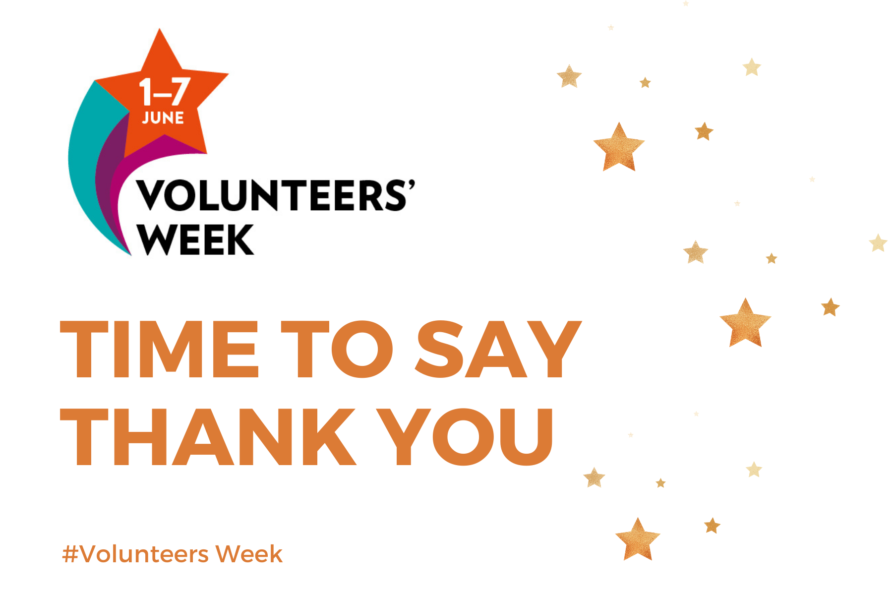 Today is the start of Volunteers' Week, an annual celebration and opportunity to recognise and thank volunteers across the UK.
Jane Colthup, Chief Executive at Community First Yorkshire, said: "Here at Community First Yorkshire we love volunteering, and although we celebrate volunteers and volunteering all year round, Volunteers' Week is a special opportunity each year to recognise the huge contribution volunteers make to our charities and community groups in North Yorkshire.
"The last few years have highlighted the vital role volunteers play, so this is a great opportunity to thank them for everything they do to support the work of charities and community groups across North Yorkshire and the UK nationally too."
This year, Volunteers' Week (1–7 June) is taking place during the #MonthOfCommunity, led by Eden Communities. The Month of Community is devoted to marking a point in the year when we are encouraged to think about, and join in with, activities happening in our communities. This June let's make time to celebrate community connections along with saying thanks to all the amazing volunteers who help make our communities better.
Whether you're a charity or community group looking for volunteers, or you're thinking about volunteering yourself, we provide a range of services to help. Take a look at our Volunteers' Week campaign page for just some of the useful resources we have that can help support you on your volunteering journey.
And we'd love to know how you are recognising and celebrating your volunteers during Volunteers' Week. Follow us on Twitter and Facebook to keep up with the campaign and share how you are celebrating.