A time to say thanks
5 May 2022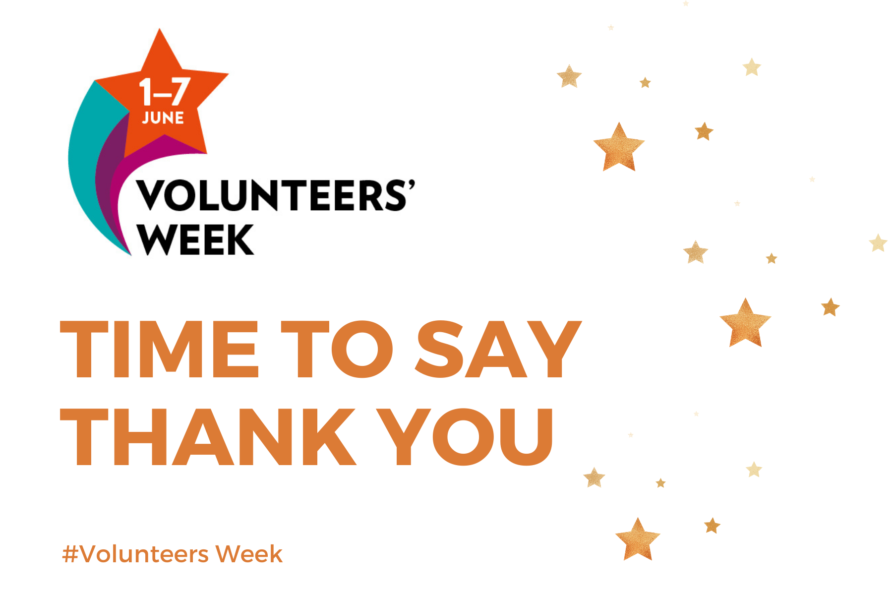 It's hard to believe that Volunteers' Week 2022 is nearly here!
Volunteers' Week takes place between 1 – 7 June every year and is a great opportunity to recognise volunteers and thank them for everything they do to support the work of charities and community groups not only across North Yorkshire but across the country too.
This year's 'time to say thanks' coincides with events for the Queens Platinum Jubilee. June is also the #MonthOfCommunity with celebrations and events focussing on the importance and contributions of communities.
Of course, Volunteers Week is not the only time to acknowledge and thank volunteers for the difference they make. Sometimes in the busyness of our everyday lives it is easy to forget the power of a simple thank you and the way it can make someone feel; without expectation of recognition or reward.
Whatever your plans for #VolunteersWeek itself or the weeks around it, we hope you enjoy:
sharing volunteer stories on social media pages
making and sharing thank you videos and blogs from staff and service users
hosting virtual and in person celebration events and volunteer fairs
sharing e-cards and/or physical thank you cards
sending out certificates
giving out star or heart shaped pin badges
using a Volunteers Week zoom background
sharing your impact report
creating and sharing volunteer and community photo walls
Why not let us know what you are planning to do. We'd love to share your stories and celebrations on Twitter: @CommFirstYorks and Facebook: @Comm1stYorks and offer our thanks for all you do. If you're still looking for inspiration, please get in touch, we have lots of ideas to share.
Information on key dates and activities for #VolunteersWeek and #MonthOfCommunity can be found in our new monthly Volunteer Co-ordinators newsletter – you can read the first issue here. And if you would like a copy sent directly to your inbox each month you can sign up to receive it here. There are also lots of volunteer related resources you can download from our website too.
Happy days.