East Riding & North Yorkshire: Project Development Manager, Humber & Wolds Rural Action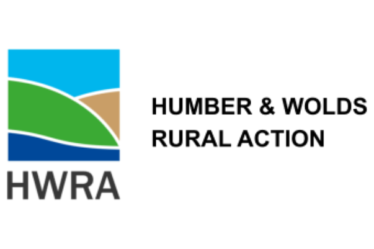 (Developing Personalised Care in the Community – East Riding and North Yorkshire)
Part-time – 20 hours per week (to include a combination of home, office and community based working in line with business need)
Fixed Term for 12 Months with potential to extend dependent upon the success of the pilot
NJC Spinal Column point 30 (£34,373 pro rata)
Would you like to lead a team that develops new, local, responsive care services which increase access to personalised care and support for people living in rural areas?
Humber and Wolds Rural Action (HWRA) is seeking an enthusiastic and innovative Project Development Manager to develop and implement this new and exciting project on behalf of NHS Humber and North Yorkshire Health and Care Partnership (project funder and partner) working in partnership with Community First Yorkshire which will deliver the project in North Yorkshire.
Personalised Care: making the most of the expertise, capacity and potential of people, families and communities: https://www.england.nhs.uk/personalisedcare
Social Care/Micro Providers: individual or very small, community based care and support services, supporting people to keep well, socialise and remain independent. See link for a similar scheme.
Overall aim of the project: develop a new and innovative pilot project which will deliver quality individualised support services to people living in rural communities.
The successful candidate will have responsibility for co-designing, developing and delivering the project including:
stimulating local interest, recruiting people interested in being a Social Care/Micro Provider
coordinating and delivering the Personalised Care/Micro Provider training programme
working with partners at individual, community, operational and strategic levels
managing two Personalised Care Place Coordinators, one per pilot site (East Riding and North Yorkshire)
developing and facilitating a Project Steering Group and network of Personalised Care/Micro Providers
meeting project milestones and completing monitoring requirements to evaluate the project and report to NHS Humber and North Yorkshire Health and Care Partnership and wider partners
Proposed pilot areas: North Yorkshire (South Hambleton and Ryedale) and East Riding of Yorkshire (East Wolds/Wolds Weighton/Howdenshire)
If you are self-motivated, determined, a great communicator and experienced in working with individuals and the public, private, voluntary and community sectors, at a local and strategic level, then this is the job for you!
How to apply:
We ask that you contact us for an initial informal discussion so that we can explain the project and the Project Development Manager role in more detail and answer any questions you may have. Please ring  Susan Oliver on 07949 401 408 to arrange a convenient time.
For an application pack (CV's will be accepted):
Email: info@hwrcc.org.uk
Telephone: 01652 637700
Website: www.hwrcc.org.uk
Closing Date: 12 noon Monday 1 August 2022
Shortlisting Date: Monday 1 August 2022
Interview Date: Week commencing 1 August 2022
Registered Office: Maltby Lane Hub, Maltby Lane, Barton upon Humber, DN18 5PY
Charity No. 1099439 Company No. 4606085