North Yorkshire & Humber: Digital Inclusion Network Manager, Humber & Wolds Rural Action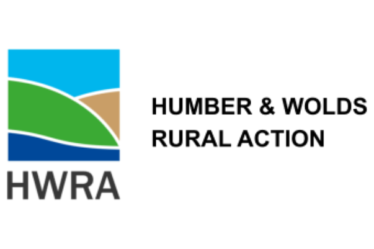 (Humber and North Yorkshire Health and Care Partnership)
25 hours per week (to include a combination of home, office and community based working in line with business need)
Initial funding for 12 months with potential for further funding/extension
NJC Spinal Column point 30 (£34,373 pro rata)
Humber and Wolds Rural Action is seeking an enthusiastic and innovative Digital Inclusion Network Manager to develop and implement this new project on behalf of Humber and North Yorkshire Health and Care Partnership (project funder and partner).
The Digital Inclusion Network Manager will:
identify, engage and bring together local digital inclusion representatives from mainly voluntary and community and, where appropriate, public sector organisations to share best practice, tools and resources
influence the approaches to, and implementation of, digital solutions ensuring that digitally excluded groups and individuals are assisted to reduce barriers and increase access to digital services
ensure Humber and North Yorkshire Health and Care Partnership understand how they can support those who are digitally excluded due to a lack of digital confidence or skills, lack of digital equipment or connectivity or due to personal preference.
develop, implement, monitor and report on the project to the Humber and North Yorkshire Health and Care Partnership Digital Inclusion Group
work with Digital Inclusion Co-ordinators based in North Yorkshire/York and the Humber (East Riding, Hull, North Lincolnshire and North East Lincolnshire) to assist in the development of the project and the network
If you are self-motivated, determined, a good communicator, experienced in working with individuals and the public, private, voluntary and community sectors and believe that everyone should have equal access to digital services, then this is the job for you!
For an application pack, or to find out more, please contact by: Email: info@hwrcc.org.uk Telephone: 01652 637700 Website
Closing Date: 12 noon Friday 12 August 2022
Shortlisting date: Monday 15 August 2022
Interview Date: Thursday 18 August 2022
Strengthening Communities In East Yorkshire & northern Lincolnshire
Registered Office: Maltby Lane Hub, Maltby Lane, Barton upon Humber, DN18 5PY
Tel: 01652 637700 Email: info@hwrcc.org.uk  Website
Charity No. 1099439 Company No. 4606085