Veterans' Places, Pathways and People programme
25 August 2022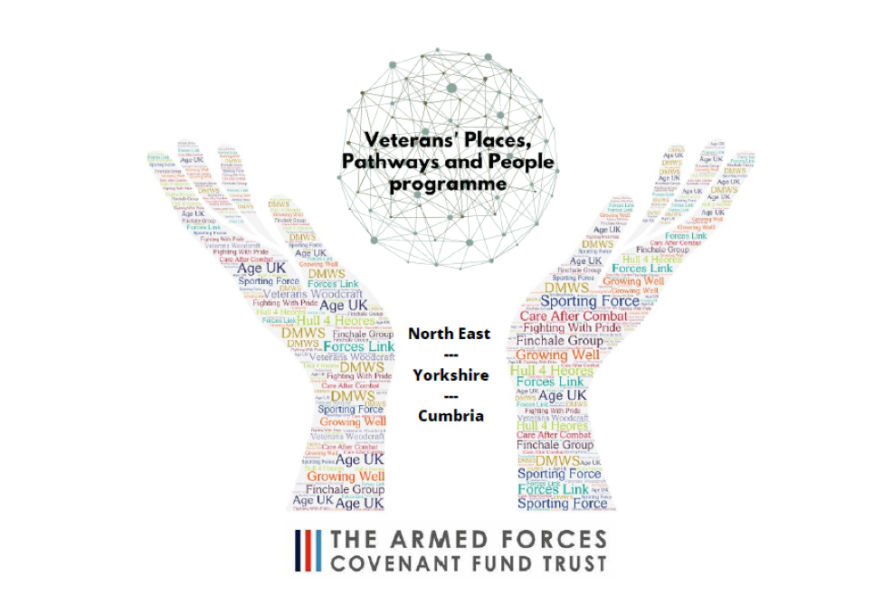 Veterans' Places, Pathways and People (V3P) is a programme funded by The Armed Forces Covenant to create veteran centric projects to ensure that veterans with mental health and wellbeing needs, have access to effective pathways of care and support in the North East, Yorkshire and Cumbria. The V3P not only supports veterans but also provides training to volunteers who work with veterans, to support them on their pathway.
V3P are looking to engage with partners who champion members of our Armed Forces Community, to raise awareness of the programme, and to collaborate and develop a more joined up and connected support network for veterans, with the intention of leaving a sustainable legacy of provision once the two-year funded programme has finished, so that veterans continue to have safe places to go, can access pathways of continued support and know of people who they can turn to, who are trained to understand how to put measures in place to support those that are the most vulnerable, so the help is already there before they reach crisis point.
If you feel you, your service or any of your veterans would benefit from learning more about what is provided within this programme, then please take a look at the brochure and contact sarah@sportingforce.org.