The benefits of promoting wellbeing within an organisation.
4 April 2022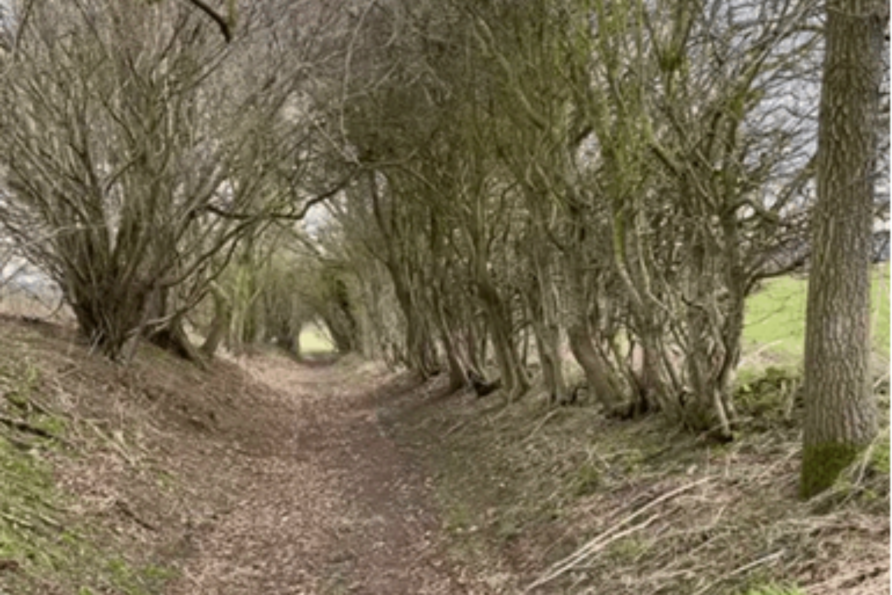 Wellbeing is an important aspect of everyone's lives, but when it comes to the workplace, what is being done to help support individuals? Our Chief Executive, Jane Colthup, discusses what wellbeing means to her personally and how she supports this from an organisational perspective:
For me, wellbeing is essential in the workplace. I want our people to feel valued. The team are pivotal to me, not only as a resource for the business but to me personally. We are a conscientious and ethical employer and wellbeing is part of that principle. I don't just see improving wellbeing as a tick-box exercise, it's really important and I care hugely about it. It's so important that I push myself to apply it to my own life and behaviours.
Self-care isn't selfish
For me, my wellbeing hinges on four main areas – sleep, hydration, exercise, diet. If I don't get enough of any of these, I suffer and don't perform at my best. I get so much from taking 45 minutes out each day to do some form of exercise. I feel better, my mental clarity is lifted and physically I feel energised too, even when I'm initially too exhausted to feel much like doing anything. I know if I make myself do it, I reap dividends afterwards. There's nothing like the buzz of endorphins shooting around your body to make you feel great again.
I also find it really important to get outside at the weekend; a walk in the countryside to connect with nature and see the bigger picture does wonders for my wellbeing. I've got a dog who loves to run around and will usually embarrass me by disappearing somewhere! But it's getting out and seeing amazing views that help me. We're so blessed in Yorkshire to have all of that on our doorstep and that, for me, is a great stress-buster.
But, everyone's different and I think it's important to recognise that some people need isolation in order to recharge themselves, whereas others need to socialise to feel better. A team full of different people in an organisation aren't all going to need the same thing.
Wellbeing at work
At Community First Yorkshire we have a few things in place to encourage prioritising wellbeing amongst our team.
We have created the position of Wellbeing Champion within our team. A Wellbeing Champion is someone who wants to enhance the wellbeing culture within their organisation, who have the skills and confidence to raise awareness of mental health and well-being needs within their employment through open conversation and collectively share a vision to highlight and support the well-being needs of their wider team.
Another thing we as an organisation do to improve wellbeing is host 'tea-breaks' for our team members. This was all our Head of Finance's brainchild and means half an hour is scheduled in an online meeting room which anyone can join. It's a space to meet and socialise with the team. Whoever's hosting might throw in a few tricky pub quiz questions to keep everyone on their toes but it's more about providing a space for people to put their work worries to the back of their minds and have a breather.
We've all got to take responsibility for our own wellbeing; it's not just a corporate thing. We owe it to ourselves in terms of having better health. People will feel so much happier within themselves if they put their wellbeing first. As an organisation we need to actively support our people's wellbeing, whether that is by allowing more flexibility in the workday for people to get outside for a lunchtime walk, or encouraging team members to take holidays regularly through the year – it's critical for everyone to get regular breaks.
An organisation's responsibility towards the wellbeing of its people also involves making sure that there are line-managers or senior members of the team who can be approached if anyone is struggling. We work hard to foster strong relationships so that no one feels they have to suffer with anything alone in the workplace. I'm keen to promote an 'open door policy' so everyone feels able to speak to any of the senior team about anything bothering them.
An organisation can't force someone to help themselves, but it can provide an environment where self-care isn't seen as selfish. It's an essential investment in the whole person we bring to our work.
Historically, at Community First Yorkshire, we've organised team-building exercises linked to volunteering. Research has shown that volunteering can help improve a person's wellbeing. Not only does this improve our own wellbeing and strengthen the bonds within our team, but we are also serving the community at the same time. It really is win-win.
Supporting rural wellbeing
A large part of the work we do as a charity is to support rural communities. Community wellbeing is essential, especially for those who do not have a local community in their immediate surroundings. People who live on farms or up in the dales, don't have the same kind of support network as those who live in towns and villages. In our communities, we know that social connection is crucial to improving wellbeing. People who feel more socially connected are less likely to feel lonely which we know is directly linked to health and wellbeing.
As an organisation, we're constantly looking for new ways of giving people who are isolated real methods of social connection. This could be by making village halls more accessible as centres of local communities or connecting people digitally through a buddying network. Social connections don't have to be face to face, sometimes just having someone to talk to can help improve wellbeing.
These are the things we need to be thinking about in our rural communities, it's so important to get the balance of our communities right, so everyone feels they have a valued, worthwhile place in society.
There are lots of support resources out there for people wanting to put their own self-care and wellbeing first. We have collated online and local resources in our VCSE Wellbeing Hub Toolkit for you to access no matter where you are on your wellbeing journey, click here to find out more.