Support for community groups and organisations
Eastby & Embsay Good Neighbours scheme – securing an organisation's future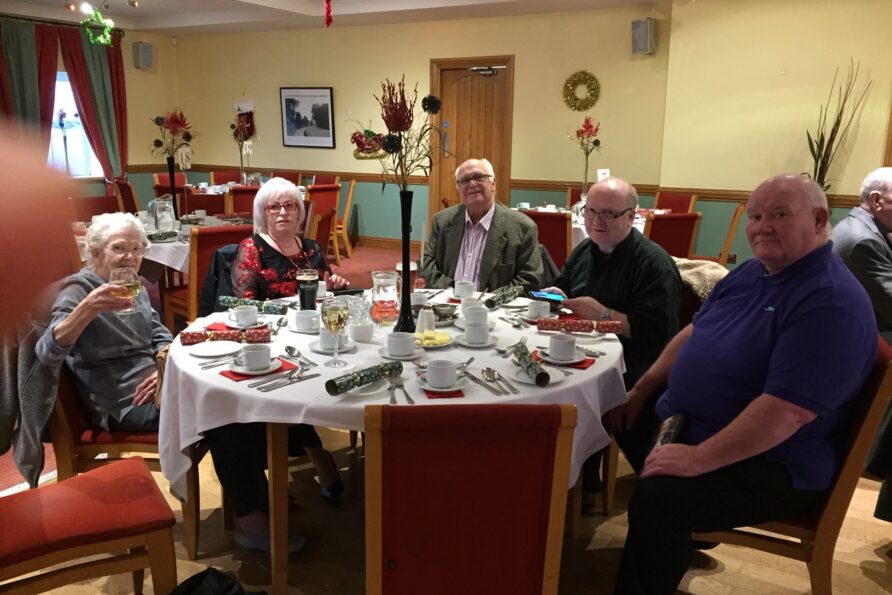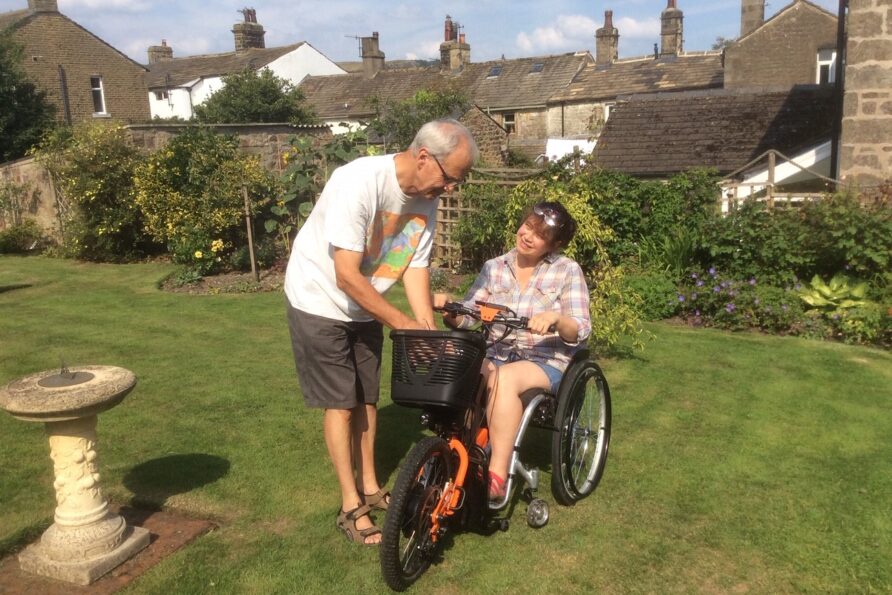 With the help of Community First Yorkshire, Embsay & Eastby Good Neighbours Scheme has successfully become a Charitable Incorporated Organisation (CIO) to allow the organisation to access new funding and plan for a sustainable future.
What was the challenge?
For the past four years, Embsay & Eastby Good Neighbours Scheme has provided a resident befriending service to help tackle social isolation in the local community. Neighbourhood volunteers deliver a range of services to residents from giving lifts to the doctors or hospital, dog walking, picking up prescriptions or simply being a friendly voice a phone call away.
The community group wanted to do more for local people and decided to become a CIO. Robin Culver, Treasurer, said: "We'd hit a bit of a brick wall in terms of how we could develop the service and decided to become a CIO to open up new avenues of funding and help safeguard the organisation. It was an important step we needed to take to help more people."
However, Robin and the committee soon found that becoming a CIO is not always an easy process. Robin says: "We took a long time getting started and the process was much more daunting than I had anticipated. Without support from Hilary at Community First Yorkshire, we would have given up."
Hilary, a Development Officer at Community First Yorkshire, said: "Helping an organisation to grow so that it can better serve its community is at the heart of what Community First Yorkshire does. We take great pleasure in knowing that Embsay & Eastby residents will be able to benefit from new services that the Good Neighbours Scheme will create in the future."
How did Community First Yorkshire help?
Hilary came along to one of the group's committee meetings and injected new life into the CIO application process. She explained the advantages of becoming a CIO and what could be done to make the application process easier. Robin says: "That meeting was a game-changer for us. With Hilary's encouragement, we really got our teeth into the application."
"Community First Yorkshire has been with us every step of the way. When our enthusiasm has flagged, Hilary has kept us focussed and reminded us of the benefits of becoming a CIO. Hilary helped us answer questions from the Charity Commission about our application. We wouldn't have become a CIO without her positive support."
Robin Culver, Treasurer
Hilary says: "What impressed me from my first meeting with the group was that they had the foresight and vision to want to secure a future for their organisation.
"Being part of the process to make such a significant step and working with such passionate people has been very rewarding."
About the organisation.
Established in 2016, Embsay & Eastby Good Neighbours Scheme was established to tackle social exclusion and those at risk of social exclusion among all age groups in the area. The group is run by a committee of volunteers who co-ordinate calls from residents who may ask for help with transport, small DIY or gardening jobs, dog walking or befriending. Currently, 34 volunteers are on standby to offer help and support wherever and whenever needed.
What does the future look like?
Robin says: "Our CIO application was approved by the Charity Commission. As an organisation, we are now much more secure and have many more options before us.  Having that extra layer of financial security for our trustees means that we are looking to expand our befriending service and to find ways to take on DIY jobs for people in the community.
"We're very upbeat about the future – being a CIO will open new doors for us. Without Community First Yorkshire's help, we wouldn't have got here."
Do you need help with…
Securing income for your organisation or project?
Turning your ideas of becoming a new community organisation into a reality?
Benefitting from greater security as a Charitable Incorporated Organisation (CIO)?
Thinking about reviewing your organisation and planning ahead?
Understanding trustee's legal roles and responsibilities?
Benefitting from a financial health check?
Our advisers can help. Call us today 01904 704177 or communitysupport@communityfirstyorkshire.org.uk
How we can help you.
As a registered charity, we understand your needs. Our local advisers work across North Yorkshire and will come to you to ensure you get access to the best quality advice and guidance including funding advice, helping you set up as a community organisation, governance and trustees, finance support, marketing advice, and exploring ways to further develop your organisation.
If you know a community group, charity or social enterprise that needs some support to be even more successful, contact one of our friendly advisors on 01904 704177 or communitysupport@communityfirstyorkshire.org.uk