Taking care of our mental health and wellbeing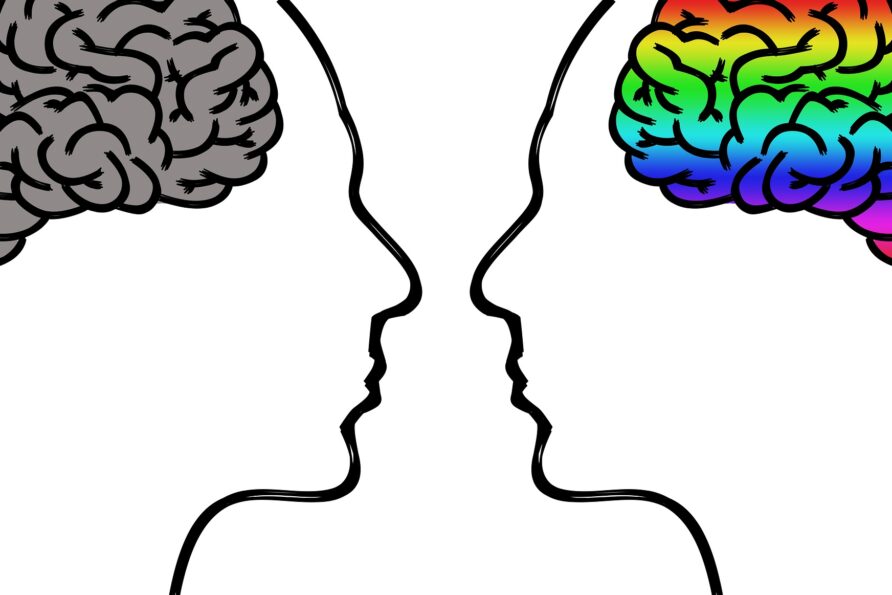 As a social enterprise, our vision is to improve the mental health of the nation.
Never before has this been more important, so we have set up a voluntary and community sector (VCSE) wellbeing hub.
No matter which sector you work in, the coronavirus and cost of living crisis will be having an impact on your colleagues and their mental health and wellbeing. We are focused on providing support to your workplace through adapted training and new resources. We will support your organisation to look after the mental health of your employees.
MHFA Mental Health Skills for Managers training
Delivered by workplace mental health experts, this course builds skills in leaders to feel confident to have mental health conversations as part of their everyday management.
Managers who are able to support the mental health of their teams will encourage employees to thrive, increasing talent retention. This training helps to ensure a consistent approach to mental health and wellbeing across teams and departments, promoting healthy performance throughout the whole organisation.
This free training will take place over an afternoon on 28 February – book your place here.
Leadership Wellbeing Coaching
The Leadership Wellbeing Coaching programme focuses on helping leaders within the voluntary, community and social enterprise (VCSE) sector to explore their own wellbeing, identify strategies for keeping well, communicate their needs to others and sustain their journey to wellbeing. The programme combines practical coaching techniques with eco-therapy approaches; comprising four full-day sessions spread across a year in a nature-based environment in North Yorkshire.
Each phase explores, educates and creates action, and is followed up with additional resources that embed the learnings for ongoing engagement and focus.
Online Leadership Wellbeing Workshops
As an optional extra to the Leadership Wellbeing Coaching programme, or for those who are unable to take part, there are additional online workshops.
The online leadership wellbeing sessions will benefit leaders looking to enhance their skills, knowledge and resources in a range of topics for positive mental health and wellbeing. The aim of each session is to leave you with greater awareness of simple, effective ways to help you and your team deal with challenges, uncertainty and change.
Wellbeing Champions Programme
This programme is for frontline workers across a range of voluntary organisations who are interested in personal development and will support learners to lead and drive forward a variety of wellbeing initiatives to nurture the growth of your wider workplace wellbeing.
The programme will enable you to learn new skills, share your existing expertise and experience and give you resources to develop longer term with your organisation, allowing the development of a self-sustaining wellbeing network across the voluntary, community and social enterprise (VCSE) sector.
All our Wellbeing Coaching and training programmes have now finished for 2022/23. Please keep a look out for further opportunities to get involved in the new year.
In the meantime, you can read our evaluation report of the programme here.
You can also read a case study, from a VCSE leader who participated in our Leadership Wellbeing Coaching programme on how it changed their life.
Additionally, you can watch a video from another one of our Leadership Wellbeing Coaching attendees, on what they gained from spending time in nature as part of the programme.
Benefits of the programme
Here are some of the benefits you can expect to get from taking part in this programme.
For individuals
Develop skills and resources to enhance their individual well-being
An opportunity to lead on organisational well-being vision
A safe and supportive place to collaborate with other VCSE organisations and learn together
Empowering staff to explore solutions to workplace well-being challenges
For teams
Resources and approaches to enhance team collectives
Broaden access to awareness, resources and services that can enhance team wellness
Reduce mental health stigma and build confidence
For your organisation
Build capacity to grow your workplace well-being approach
Greater access to information
Increase the resilience of your workforce, enhancing psychological safety
Help your employees proactively respond to their well-being needs
A tailored approach that can be adapted, by your lead, to ensure sustainability
About the trainer
The programme is led by Where the Mind Grows, who deliver nature-based coaching programmes across Yorkshire to enhance employee wellbeing.
Where the Mind Grows draws on the wisdom of the natural world, to apply effective solutions to mental health, wellbeing and psychological safety.
This ecopsychology approach is woven into the coaching and facilitation of workshop sessions, to offer a different perspective and additional way of thinking and responding to the happiness and health of ourselves and others.